regencyholidays, frejus, holiday green
REGENCY  HOLIDAY Village
Frejus & St Raphael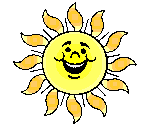 .
Regency Holidays 83600 Holiday Green  Route De Bagnols Frejus Southern France.  email info@regencyholidays.eu
In the summer months  Frejus and St raphael are the places to be, from the sun drenched beach of Frejus to the bustling  night markets  on St Raphael sea front 
St Raphael & Frejus are aprox 6 kms from Holiday Green - Thier is a bus service right out side the site - please ask at Regency reception for  a time table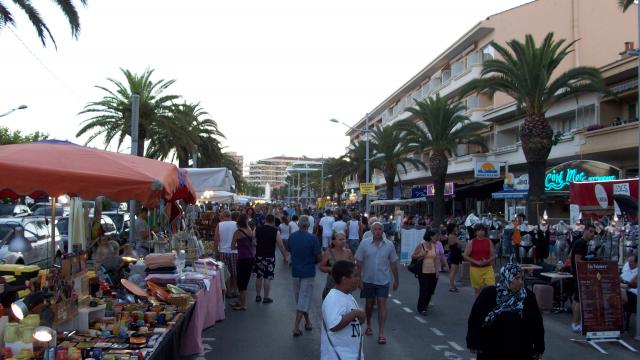 The stalls literaly  stretch for miles with a whole host of goods on offer. The Sunday morning market in St Raphael is a must for anyone who likes their food, Dozens of stalls  all selling  fresh food and wine,  Massive pans of Paella  and fresh meat BBQ or  spit roasted - Some of the finest produce in Provence - Just  purchase your food and eat on the beach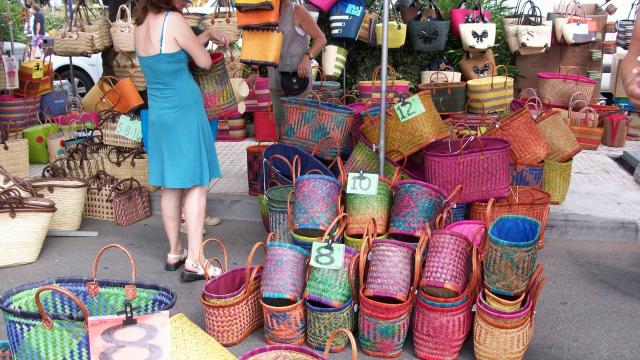 The Market has a varied amount of local arts and crafts to chose from, It will take you well over an hour to visit all the stalls 
 The market runs throughout July & August every evening from 7pm 
The sunday market is every
Sunday from 9.00am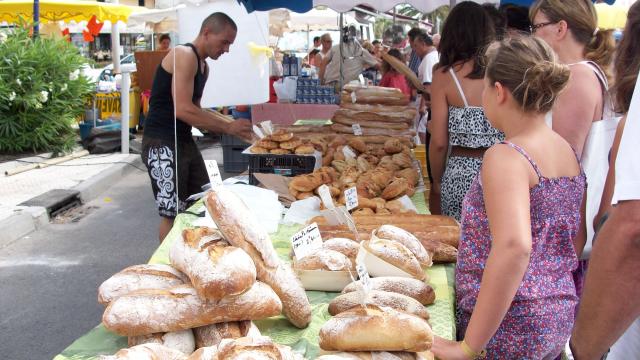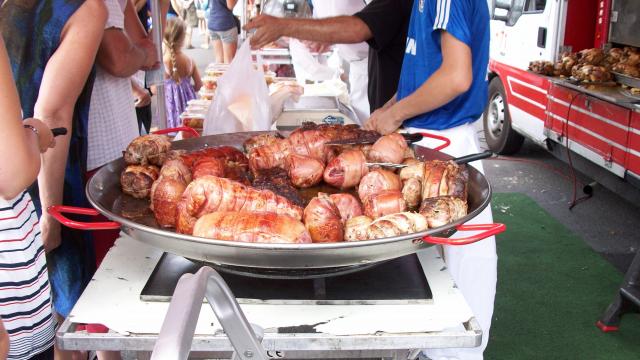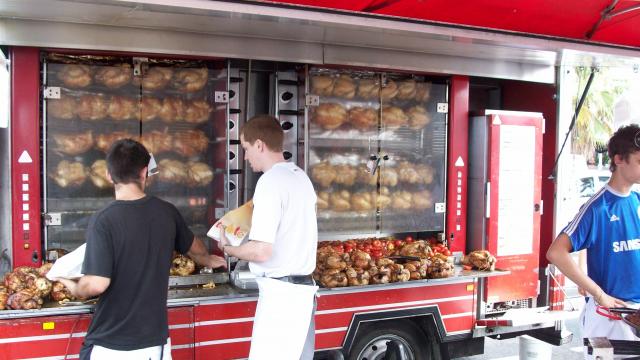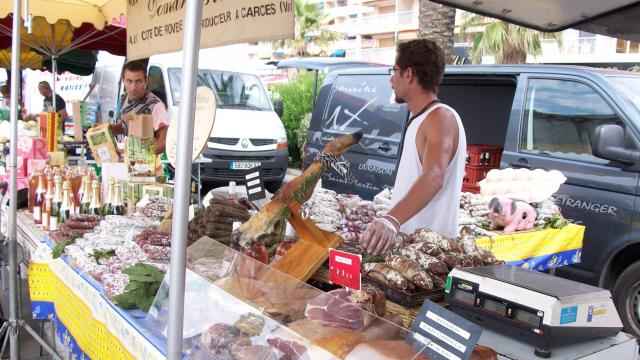 Sunday morning market Buy your freshly cooked food and eat on the beach perfect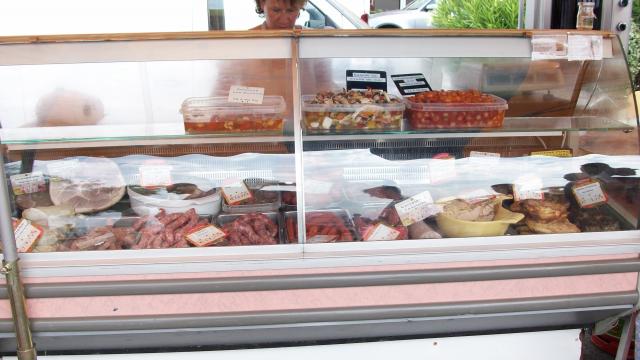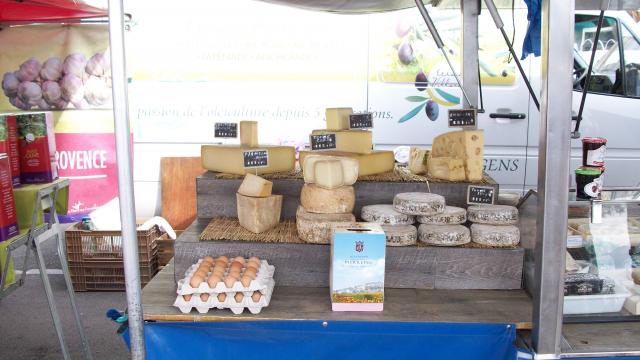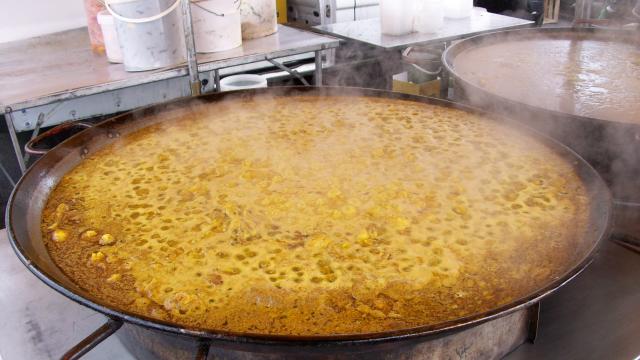 Freshly cooked Paella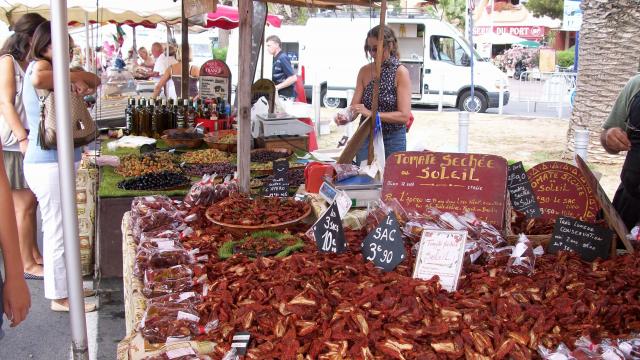 Sausage
cheese
Sun dried tomatoes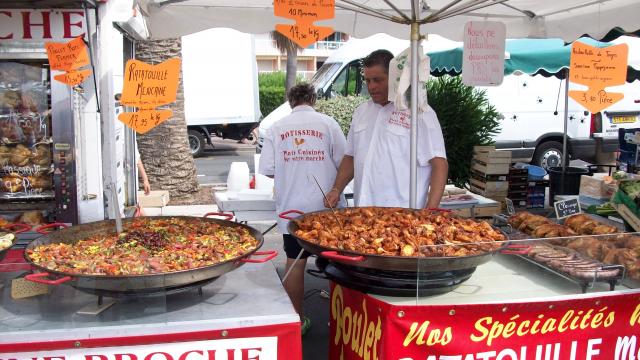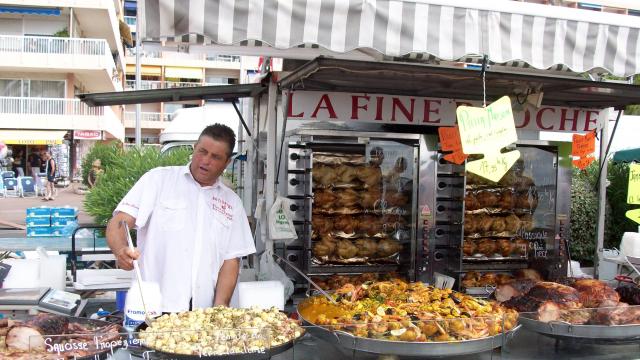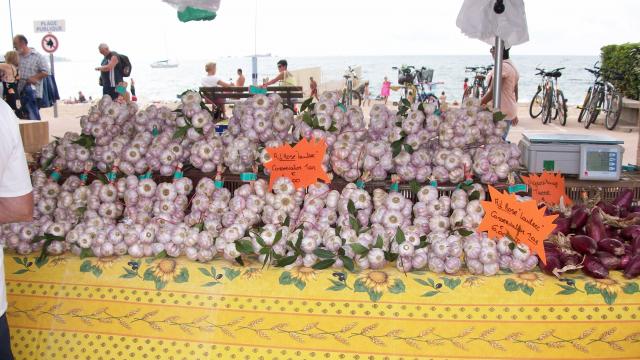 Fresh garlic
RIVIERA  Restaurant  Frejus
Regency Holidays recommend the Riviera Restaurant in the  old town of  Frejus - No trip to  Frejus is complete without trying the legendary 
beef bourguignon that has been perfected here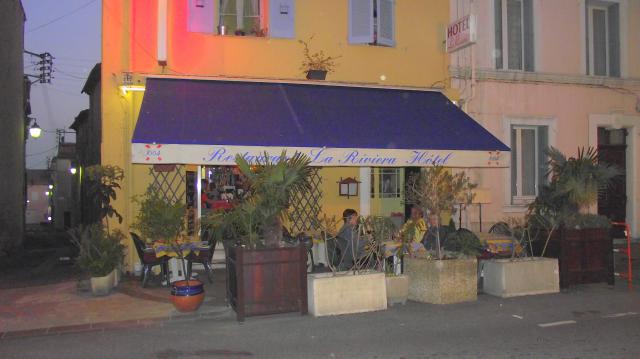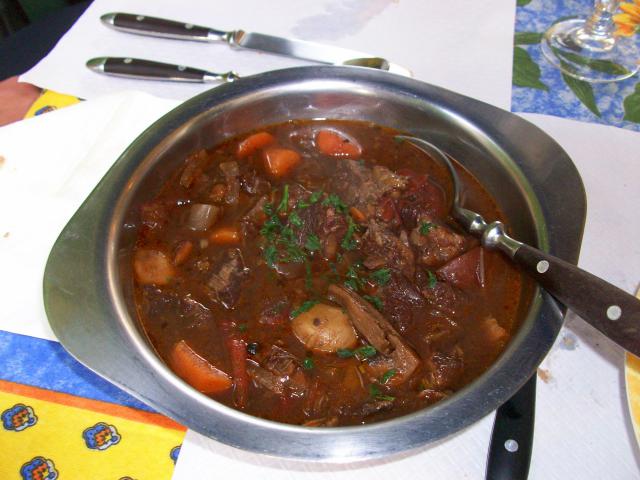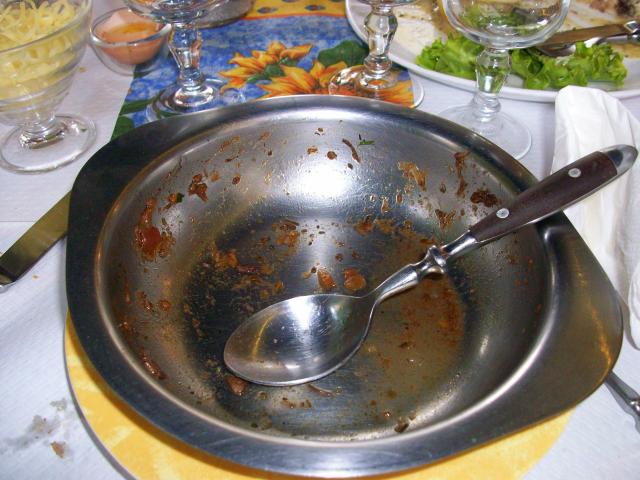 St Raphael  beach restaurant's and private beaches
There are a number of  restauran'ts that have private beaches - sun lounges - parasol etc with changing and washing facilities. These are ideal if you are on the beach all day and then fancy a meal in Frejus or St Raphael or if you simply want to browse the market.
 The 3 main ones are Cuba Plage, Eden Plage and Las Sablettes (our favourite)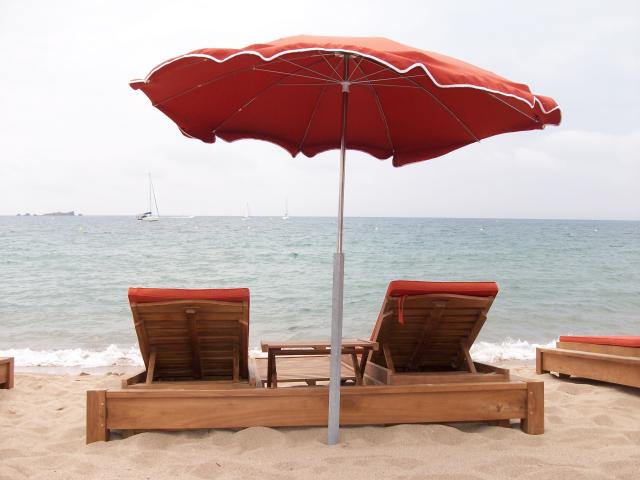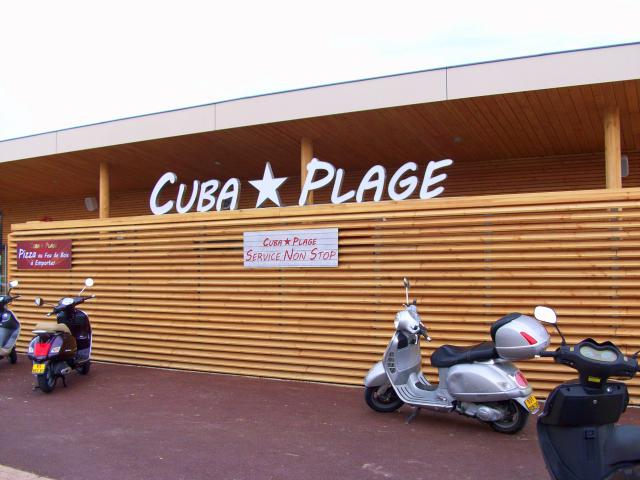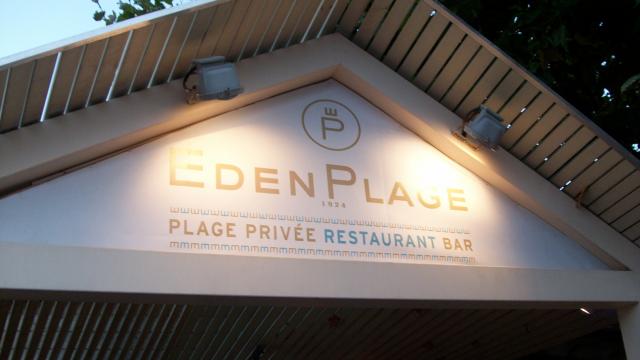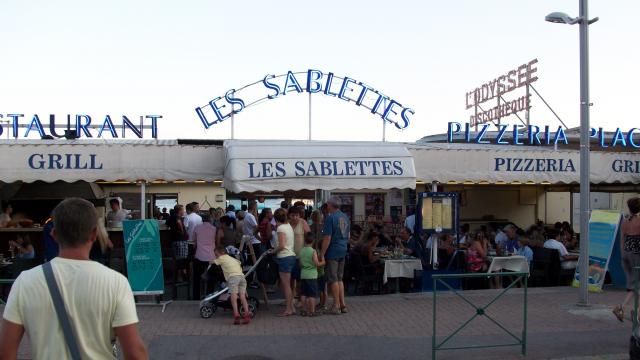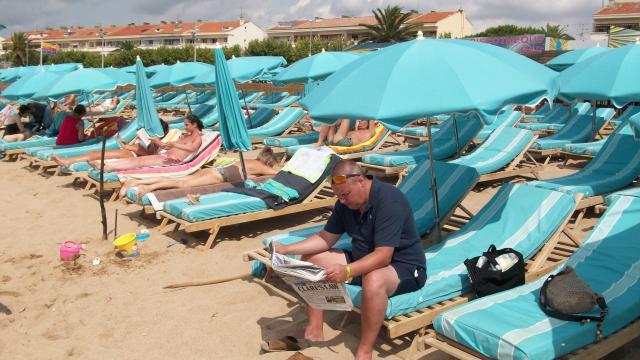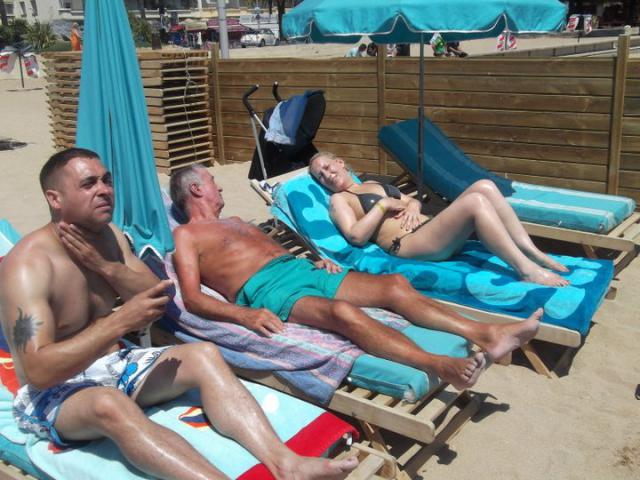 Towards the top end of the resort  you willl find Port Frejus  where the boats moor - There are plenty of shops, bars restaurant's to explore - Regency recommned la terrace  - for the happy hour 6-7 pm 
 not to be missed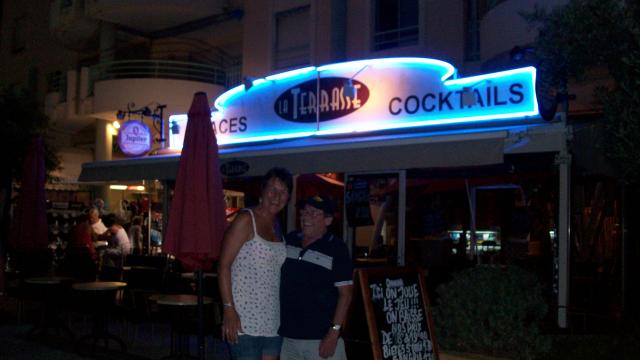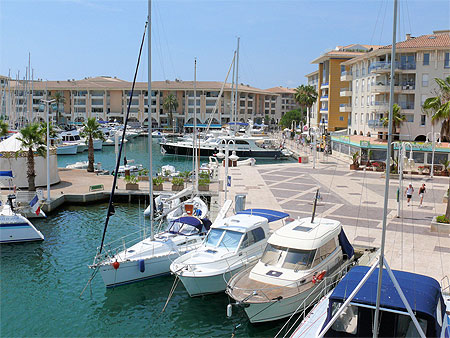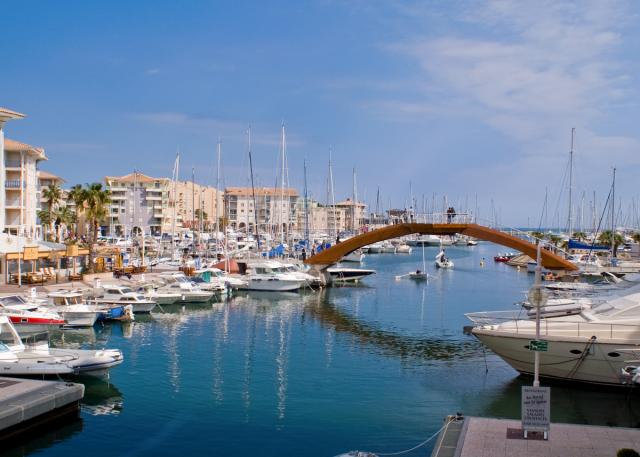 The beach at St Raphael stretches for miles from Frejus plage( beach) right the way down to St  Raphael
The shelving beach gives way to crystal clear water and in the Summer months the  sea is quite warm  
Because it is a bay the tide never goes in or out.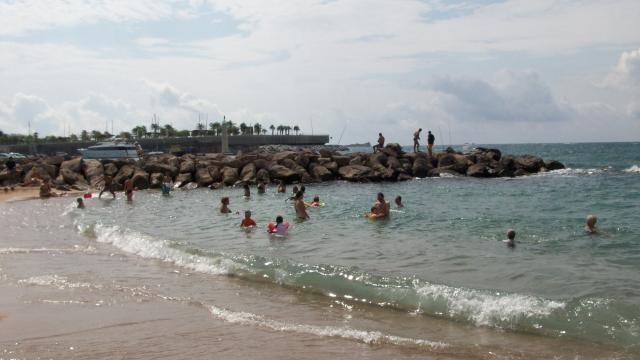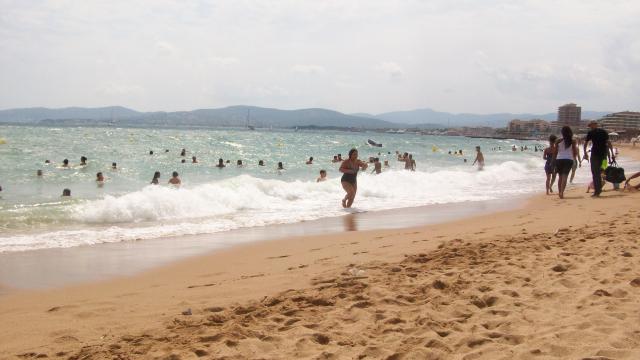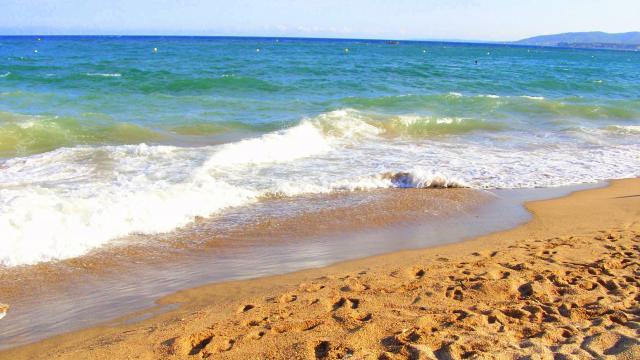 * * * * *
Five star rated campsite